Buying Used Cars from a Dealership vs. Craigslist Saipan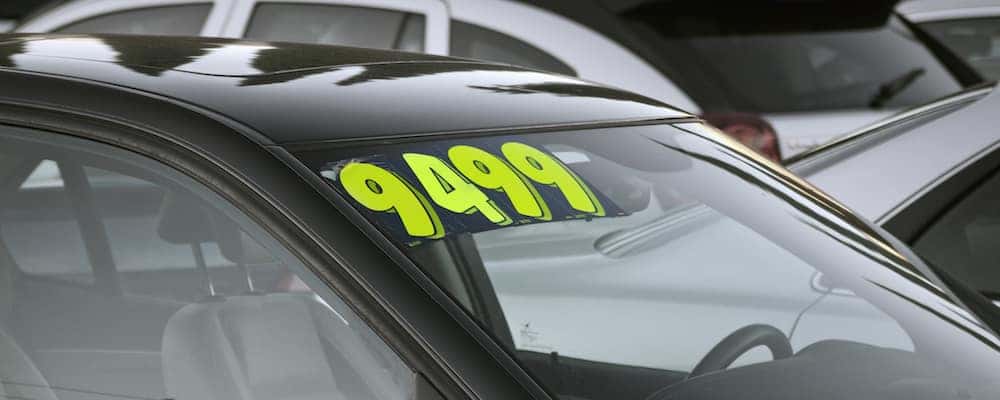 When you're shopping for a used car you can either head over to a dealership like Triple J Saipan, or buy from a private seller. There are pros and cons to each, but the private sellers on Craigslist Saipan can't offer the extra peace of mind and convenience that a dealership can. Find out which is best for you in this dealership vs. Craigslist Saipan comparison.
Buying Used Cars from Private Owner Craigslist Saipan
You'll find many affordably priced vehicles for sale on Craigslist Saipan, and if the seller is particularly motivated, you may be able to negotiate an even lower price. For many people, this will be enough to convince them to shop for a car through Craigslist. However, you'll have to figure in some other expenses, such as:
Vehicle Inspection: Once you've decided on the car you want, you'd be wise to have it inspected by a certified mechanic to make sure there are no hidden problems that will cost you money down the road.
Vehicle History Report: You'll also want to buy a vehicle history report to confirm that the vehicle has been well taken care of and hasn't been in any accidents.
Financing: If you don't have the money up-front for the vehicle, finding financing can be difficult when buying a used car from a private seller.
Buying Used Cars from a Dealership
At a dealership, you'll have a wide variety of used vehicles to choose from, and since a dealership is a business with a reputation to uphold, they have in-house certified auto technicians inspect their used vehicles to ensure that each is in top condition, inside and out. Other benefits of buying from a dealership include:
Convenience: You can view a number of vehicles all in one place, and test drive whichever ones you are interested in. A dealership will also handle all of the paperwork including title transfer, bill of sale, and registration.
Vehicle History Report: Dealerships will also often provide free vehicle history reports with their used cars.
Financing: The finance department at a dealership like Triple J Saipan works with a variety of lenders, so they have the flexibility to put together a loan package that is tailored to suit your budget. You can also trade-in your current vehicle at the dealership and get a fair market price for it, which you can then apply to the down payment.
Warranty: Dealerships often include a warranty on their used cars, which can give buyers extra peace-of-mind in their used car purchase.
Shop for a Used Car at Triple J Saipan
At Triple J Saipan you can shop for a used car with confidence. Each of our used cars, trucks, and SUVs undergoes a 150-point inspection and comes with a 30-Day/1,000-mile Limited Powertrain Warranty. We also offer a 48-hour, no questions asked money back guarantee. Check out our pre-owned vehicle specials, and take a look at our selection of used vehicles priced under $10,000, then contact us to schedule a test drive today!