How Often Should You Rotate Your Tires?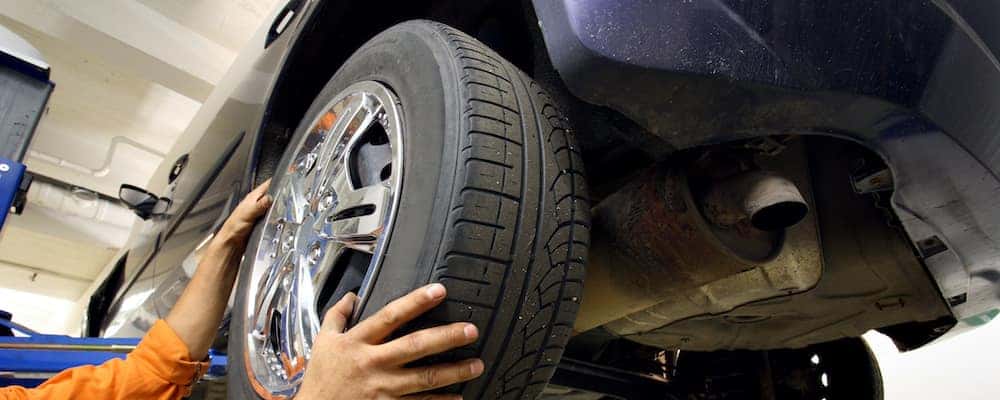 Regular tire rotation is important to keep your car, truck, or SUV always running safely and at peak performance and efficiency levels on roads in the CNMI. The general rule is that you should have your tires rotated every 5,000 to 7,500 miles, but you should consult your owner's manual to find out what the specific recommendation is for your vehicle. Learn more about tire rotation from the auto service experts at Triple J Saipan.
Rotating Tires on FWD and RWD Vehicles
FWD and RWD vehicles each have slightly different requirements when it comes to rotating the tires. The engine power in a FWD vehicle is directed to the front tires, and in a RWD vehicle, it goes to the rear tires. Whichever set of tires receives direct engine power will wear out faster than the others. In order to have the tread wear evenly, it's important to have the tires rotated on a regular basis. Other things you should be aware of regarding FWD and RWD tire rotations include:
FWD Tire Rotation: The rear right tire will go on the front left, but when moving the front tires to the back, they should be kept on the same side.
RWD tire rotation: The above process is inverted so that you flip sides when moving the front tires to the back, but keep the rear tires on the same side when moving them to the front.
Your driving style affects how often the tires will need to be rotated. Our service technicians can help you prepare a maintenance schedule tailored to your personal driving habits.
AWD Tire Rotation Tips
Each tire an AWD vehicle receives direct power from the engine, the amount of power differs according to on-road or off-road conditions. It is recommended that you have the tires rotated on your AWD vehicle every 3,000 to 5,000 miles, but again, you should confirm this with your owner's manual. If you don't have access to the owner's manual, or if you are unsure about when to schedule a tire rotation, bring the vehicle to our Saipan area service center and one of our certified service techs will inspect it for you.
Why Rotate Tires?
When you stay up-to-date with your tire rotation schedule, your car will perform better and more efficiently, and your tires will last longer. Some of the other advantages include:
Maximum traction on slippery roads
Less noise from the tires
Reduced wear and tear on the drivetrain
With regularly scheduled tire rotations as part of your maintenance plan, you'll enjoy safer driving, and you'll save money in the long run. Have you noticed your tire pressure light coming on? It might be that your tires are wearing thin, but don't worry: You can easily secure a new set at our trusted Saipan tire shop.
Find Quality Solutions to All of Your Auto Care Needs at Triple J Saipan
Find out how the Mazda i-ACTIV AWD® system works, and learn more about how long an oil change takes, how often you should change your oil, and how to reset your tire pressure light, then explore our current parts and service specials to find some of the best deals in the Saipan area. The next time your car, truck, or SUV is in need of maintenance, schedule a service appointment at Triple J Saipan.