What is Online Shopper?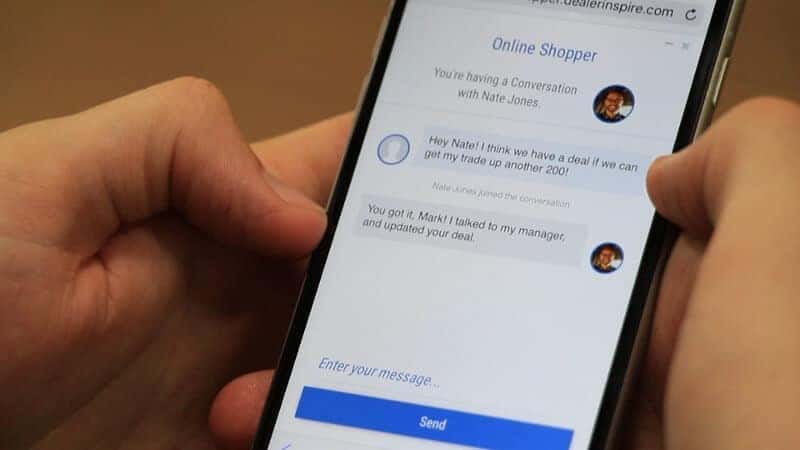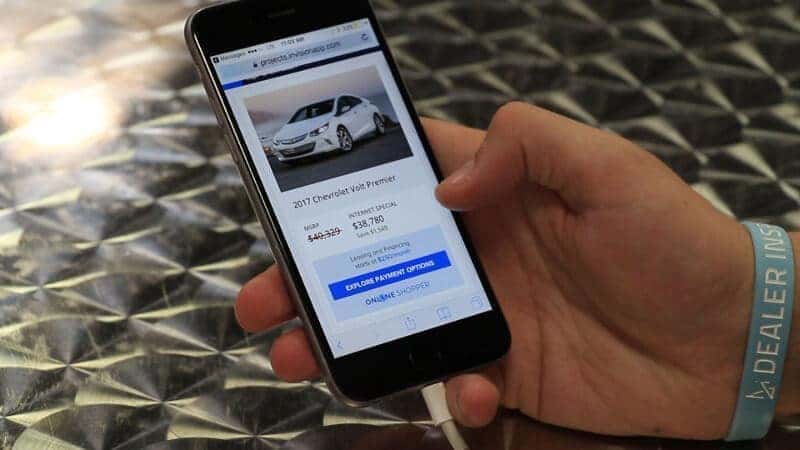 Online Shopper is the first car-buying platform that allows you to completely find, finance, and buy a car online. It uses real-time inputs to guide you toward the best financing offer for you on your new or used vehicle. Within just a few minutes, Online Shopper uses your answers to its questions to automatically develop a personalized new or used car deal for you.
Using Online Shopper
Here are the simple steps you can follow to use Online Shopper to buy your next car online.
Select Your Car: Find the new vehicle or used vehicle you're looking for in our online inventory, and then select "Explore Payment Options."
Answer Questions: A new tab will open, and you'll be asked basic questions about you, your driving habits, any potential rebates, and your credit score. This information gives Online Shopper what it needs to create your personalized deal.
Trade-In: If you're trading in a car toward your purchase, you can also fill in details about the year, make, model, and condition of your current vehicle.
Down Payment: At this point, you can tell Online Shopper how much you'd like to put down toward your vehicle purchase. You don't make the payment at this time; rather, this info is used to create your finance offer.
Choose Finance Terms: Select your preferred finance terms, and you'll be given a finance offer based on all of the previous information you've provided.
Finalize Your Online Car Purchase
After you've completed all of the Online Shopper questions and selections, it's time to finish your purchase.
Credit Application: Next, you can complete a credit application. If you choose to complete the application, Online Shopper will send you an automated email directing you back to Online Shopper so you can finalize the deal. If you don't complete a credit application, our dealership will get in touch regarding next steps.
Final Terms Sheet: You'll receive a final terms sheet displaying your monthly payments and your approved interest rate. At this point, you can also add a warranty or any accessories to protect your purchase. After your warranty and accessory selections, you will receive your final payment plan.
Buy with Confidence at Triple J Saipan
Everyone who purchases a new or pre-owned vehicle from us via Online Shopper enjoys the same great Triple J Saipan experience outlined in our Buy With Confidence guarantee. Whichever vehicle you buy at any of our locations through Online Shopper, you are treated to the same perks as those who purchase vehicles in-person at our dealership. We help our customers Buy With Confidence on Online Shopper through the following benefits:
Triple J Care Package: Every new car purchased through Online Shopper comes with the Triple J Care Package at no extra cost. This package provides complimentary maintenance, tire protection, key fob replacement, and more. You'll also receive a coupon book that is worth over $700 in services, discounts, and benefits.
Inspections and Maintenance on Used Cars: We work to ensure the quality of our pre-owned inventory from day 1, putting each vehicle through a 150-point inspection. Afterwards, we help you stay confident in your purchase by extending the life of your vehicle with a complimentary 3 month/3,000 miles mile limited powertrain warranty, as well as Oil/Filter changes at 5 months or 5,000 miles (whichever comes first).
Free Returns, No Questions Asked: If for whatever reason you're not 100 percent satisfied with the new or used car you bought with us over Online Shopper, you have the complete right to return the vehicle to us, no questions asked, within 48 hours of delivery or 100 miles of driving — whichever comes first.
Pick Up Your Vehicle or Have it Delivered to Your Home or Office
Once your purchase is complete and you've received your final payment plan, all you have to do next is schedule the pickup of your vehicle. When you come to pick up your vehicle at Triple J Saipan, you'll make your down payment and sign the financing agreement.
We'll also happily address any other questions you have about your new or used vehicle if you have them. If you have any questions right now about how Online Shopper works, get in touch online!
Let's Do This!