What is the Mitsubishi Car App?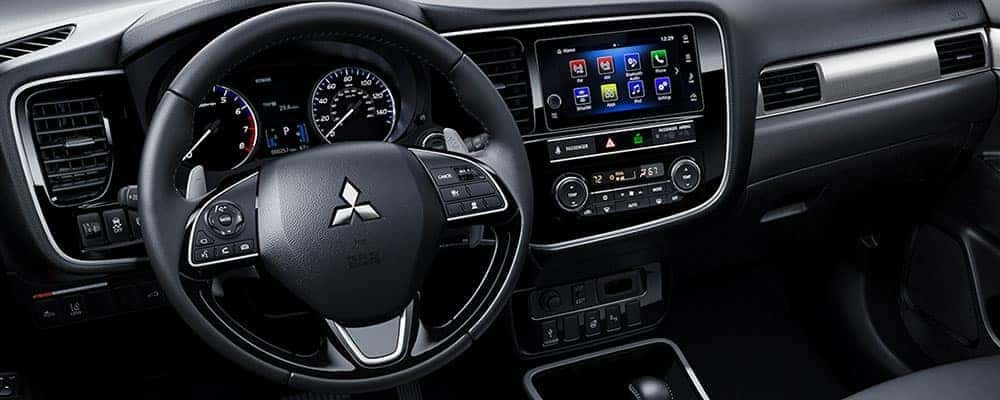 The Mitsubishi car app available to potential new Mitsubishi model buyers, making for a safer and more convenient drive, is simply called Mitsubishi Connect. This technology integration allows drivers to access important information, control certain functions, and enjoy innovative features while on-the-go or remotely. Reinvigorate your daily drives throughout Saipan and CNMI with Mitsubishi Connect.
Mitsubishi Connect Features
Safety
Mitsubishi Connect's Safeguard Services can help drivers in the event of an emergency or an unfortunate accident. By pressing the SOS button on your vehicle's dashboard, the Connect technology will help you get connected to emergency support agents to detail the circumstances of the event. With location services also enabled, these agents can also determine where you are to request and send help on your behalf. In addition to this support, the Safeguard Services can also detect the need for maintenance or repairs before they become expensive or dangerous. Other features include:
Automatic Collision Notification
Information Assistance for Non-Emergencies
Alarm Notification
Stolen Vehicle Assistance
Smarter Shopping
The Mitsubishi Motors Mitsubishi Connect technology also allows for drivers to link cloud activity to the car. With this feature, your system can recommend things to do or coupons to places along your route.
Hands Free Calling
Connected via Bluetooth, Mitsubishi's Smartphone Link Display Audio software makes hands-free calls possible for an ever-safer commute or weekend ride throughout CNMI.
Android Auto and Apple CarPlay
Connect your Apple or Android device to the USB port in your Mitsubishi vehicle and access all the information you may need during your drive. Whether that's entertainment like music apps, or navigation help from your maps and other real-time traffic information, Mitsubishi Connect can integrate all those features.
Remote Capabilities
Lock and unlock your Mitsubishi's doors right from the Mitsubishi Connect app, the web, or your smart speaker device like Google Home or Amazon Alexa. Other remote capabilities include locating your vehicle within a one-mile radius of your smartphone, which is great for helping you remember where you parked. Additionally, enjoy the ability to turn you headlights on or off should you realize you forgot!
Explore the Mitsubishi Car App at Triple J Motors of Saipan
If you want to experience the Mitsubishi car app in action, stop by Triple J Motors of Saipan to get in the driver's seat. Once you see how seamlessly a Mitsubishi model can integrate your favorite apps and technologies, you'll understand why experts and drivers alike love it. Contact us today for a test drive or to browse our entire inventory of new vehicles.