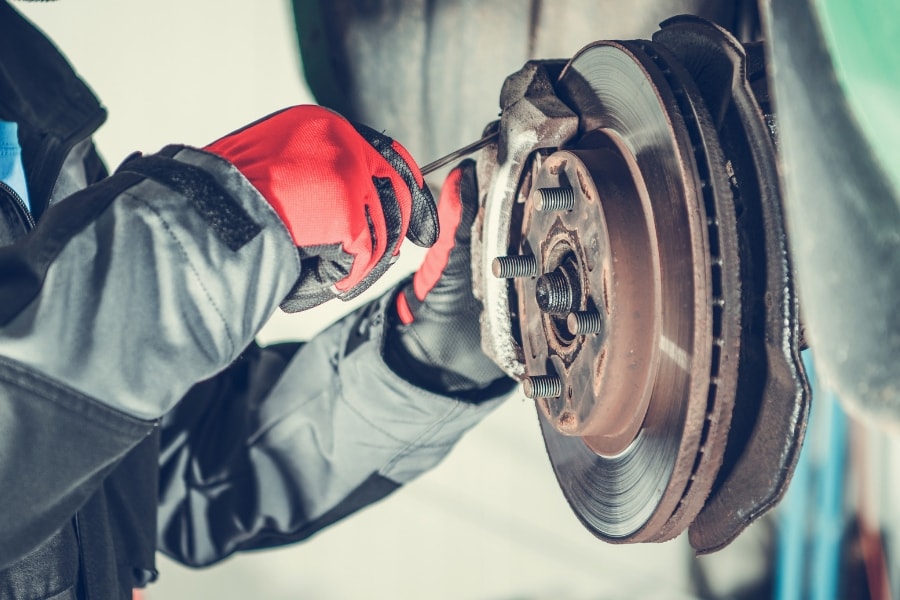 Head to Triple J Motors Saipan for Brake Pad Replacement Service
No matter how many impressive safety features your vehicle has, none of them are more important than the brakes. Since the brakes are crucial in keeping you safe, you should make sure that your brakes stay in good shape by bringing your vehicle in for regular brake inspection. That inspection may reveal that you need brake pad replacement — but what does this mean? We'll go into greater detail here. Find out more, and then head to Triple J Motors Saipan, serving Garapan and Susupe.
What Are Brake Pads?
Brake pads are a key part of every disc braking system. The brake pads are what press against the discs (also known as the rotors) when you step on the brake pedal, slowing your vehicle down or bringing it to a stop. The brake pads' metal backing connects to the calipers, while the part that comes into contact with the rotors is a softer lining.
Why Do the Brake Pads Need To Be Replaced?
The brake pad lining is softer than the rotors, which helps prevent friction damage. However, this also means that they will wear out. If you fail to replace the brake pads in time, the metal backing will be exposed, grinding against the rotors and causing damage.
How Often Will I Need New Brake Pads?
Unlike many services, there's no solid mileage recommendation for changing brake pads. This is because the brake pad lining can differ greatly based on several factors. Since this is the case, it's always best to have your brakes inspected regularly. When we perform a brake inspection at Triple J Motors Saipan, we will (among other things) measure the thickness of your brake pad lining as well as your brake fluid levels. We will then let you know whether they are in good condition, whether the brake pads will need replacement soon, or whether they need to be replaced right away. We can provide a replacement of just the front or rear pads, or both.
If you notice that your brakes make a squealing noise when you step on the brake pedal, it could be that the brake pad lining is low. However, relying on this is not a good idea, so head to Triple J Motors Saipan for a brake inspection.