2020 Mazda3 Tire Size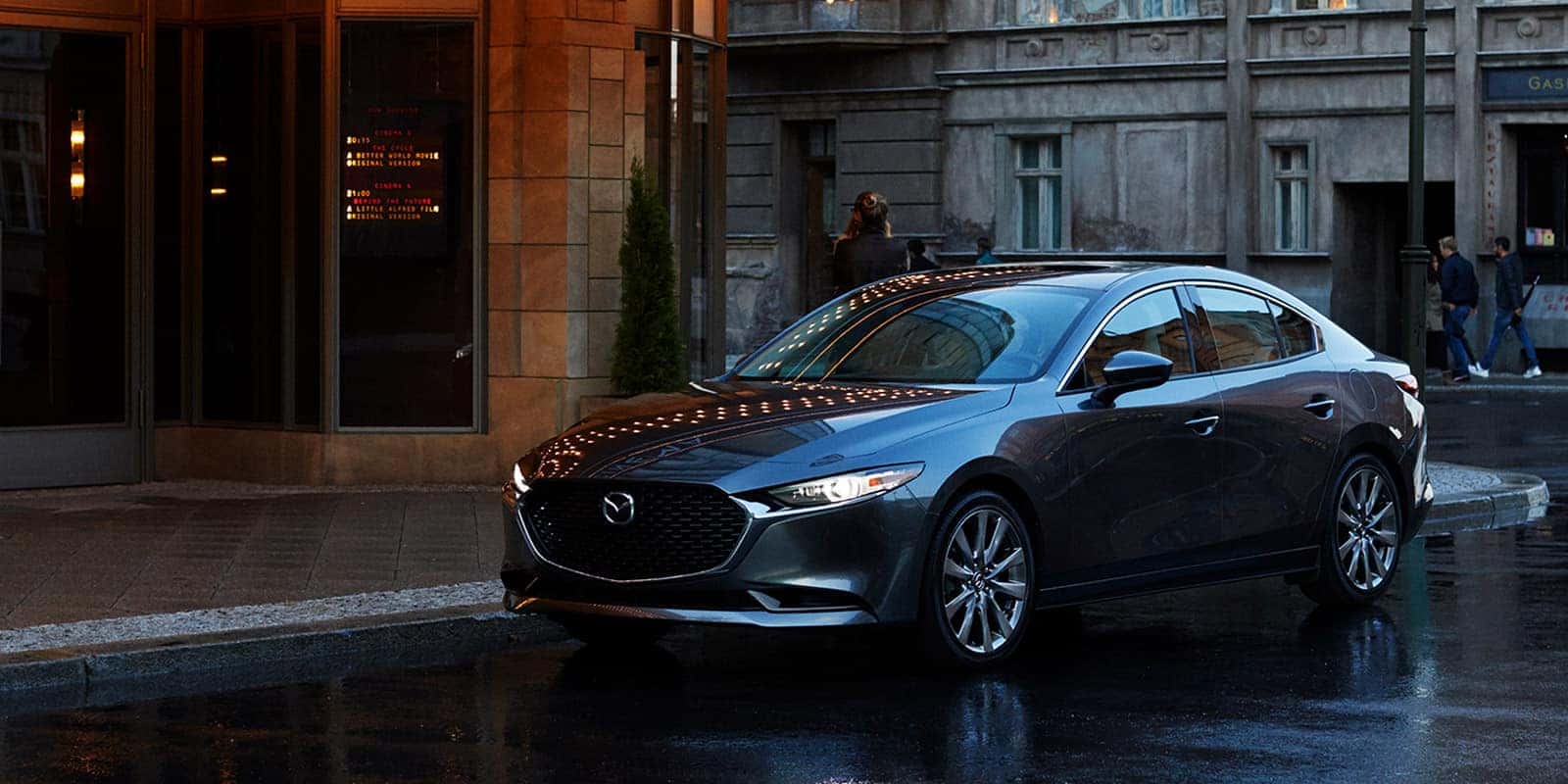 When it comes to the Mazda3 tire size, you've got a bunch of options. No matter what your need is in the Capitol Hill area, we at Triple J Saipan can help you pick the right Mazda3 tire size. We have excellent service as well, meaning no matter what problem your car is facing, you've got someone who can help you get back on the road as fast as possible.
Mazda3 Tire Sizes: What is Available?
The different configurations of the Mazda3 imply different Mazda3 tire sizes. When you select the right tires for your Mazda3, you're getting the best possible drive you can when you head around Mutcho. Since the Mazda3 tire sizes haven't changed much over the various model years, these Mazda3 tire sizes likely won't be much different between model years. Here are the 2020 Mazda3 tire sizes:
Hatchback: 215/45R18
Hatchback Preferred: 215/45R18
Hatchback Premium: 215/45R18
Sedan: 205/60R16
Sedan Preferred: 215/45R18
Sedan Premium: 215/45R18
Sedan Select: 215/45R18
Tools For Your Tires
Sometimes, you'll need some tools to figure out which tires you need on your particular Mazda model in Kagman. You might have to use something such as a tire size converter, a wheel offset calculator, or a tire height chart. Some other tools that might be handy when looking for the right tires is a gear ratio calculator, a tire size calculator, a metric tire converter, or a speed calibrator.
Tire Types
Your Mazda3 tire size is not the only factor in selecting tires for your car. There are many different influences on your tires' life and resilience, including the level of aggression in your driving style and whether you drive in a city or on the highway. Some of the tire types out there include all season, winter, street/racetrack, summer, and off-road tires. The knowledgeable people at Triple J Saipan can give great advice on what tires are right for you.
Triple J Saipan Knows Tires
Looking for tires? Look no further than Triple J Saipan, the people Capitol Hill trusts to handle car issues without any hassle. We don't just have tires. We have a range of great OEM parts that will always fit your car. Contact us to find out more.
More from Triple J Saipan
Stylish and compact, the 2022 Mitsubishi Mirage Hatchback makes weaving through Saipan and Capitol Hill streets a breeze. With its tight turning radius, impressive fuel efficiency, and advanced interior, the new Mitsubishi Mirage is a must-drive for drivers who want a vehicle that makes their daily commute easier, smoother, and more economical. Read on to learn…

The 2022 Hyundai IONIQ 5 is available in four trim levels. Whether you choose the base-level SE Standard Range or Limited, you can feel confident you're getting an SUV that's equipped with the very latest from Hyundai. Here's an overview of the standard features you can expect, depending on your trim choice: New…

The Hyundai Palisade is back for 2022, delivering impressive performance and premium luxury to the streets of Capitol Hill and beyond. Whether you're making your daily commute or taking the family on an off-road adventure, this three-row SUV is more than up to the challenge! While the 2022 Palisade boasts powerhouse performance specs and capabilities,…