How to Change Battery in Mazda Key Fob

Saipan drivers find themselves searching "how to open Mazda key fob," so they can keep cruising on the road seamlessly. If your key fob dies while you're out and about, it can leave you feeling stranded. However, it is important to remember you can always use the physical key on your Mazda key fob to get in and get going on the streets of Saipan. Read on to explore how to open a Mazda6 key fob.
---
How to Open Mazda Key Fob
Whether you drive a Mazda6 or Mazda CX-5, know that the process of opening your key fob is identical across the entire Mazda model lineup.
How to open Mazda key fob:
Press the auxiliary key button on the back of your fob in order to remove the metal auxiliary key
With the metal key removed, you'll find a slot on either side of the key fob case.
Use your tape-wrapped flathead screwdriver to pry open the case, first on one side, and then on the other, making sure to handle the fob carefully.
At this point, your fob case will be removed. Next, simply place the fob case in an easily-visible spot where you won't misplace it.
---
How to Change a Battery in a Mazda Key Fob
Now that you know how to open a Mazda key fob, you can replace the battery with ease!
How to change the battery in Mazda key fob:
Remove the battery cap, and set it next to your key fob case for safekeeping.
Your Mazda key fob battery will be fully exposed. Remove it, being careful not to cause damage to the small rubber ring that it sits on.
If you scratch or damage the rubber ring, it is important to replace this component before moving on.
With the ring in place, simply take your new replacement battery and set it in its place in the key fob. The positive (+) side should be facing up.
Return the battery cover and then reattach both sides of the key fob case. Press until you hear them click into place and you're all done!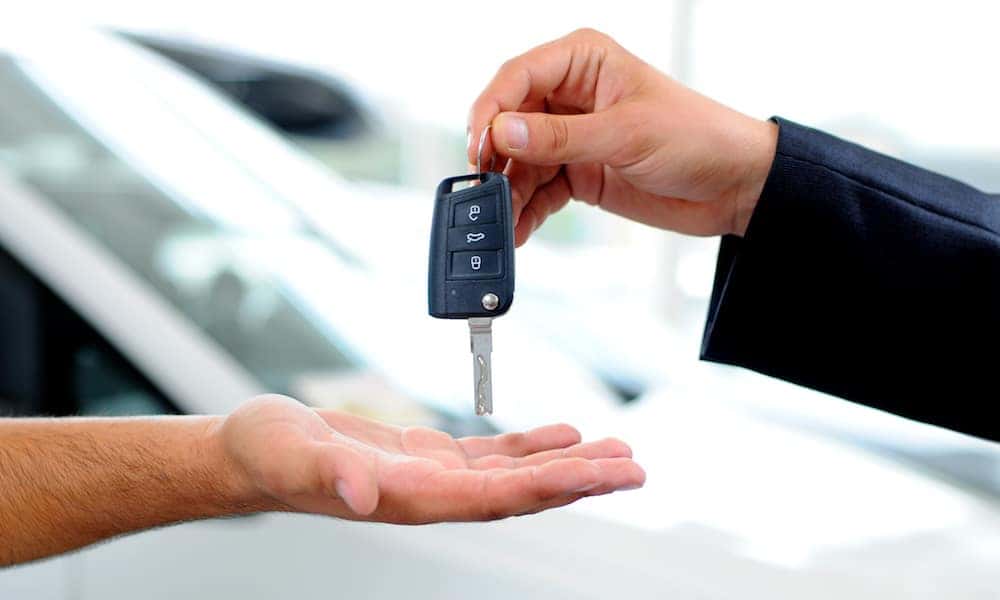 Mazda Service Coupons and Key Fob Assistance from Triple J Saipan
If you'd rather leave the job to the professionals, our skilled service team here at Triple J Saipan would be more than happy to help. Schedule service online with ease. Before you stop in, be sure to take a look at our available Mazda service coupons, saving Triple J Saipan drivers even more.
---
More on Mazda Models
When it comes to the Mazda3 tire size, you've got a bunch of options. No matter what your need is in the area, we at Triple J Saipan can help you pick the right Mazda3 tire size. We have excellent service as well, meaning no matter what problem your car is facing, you've got someone…

The new 2020 Mazda3 gas mileage reaches up to 27 mpg city/36 mpg highway, making it a competitive vehicle in the Saipan markets for saving on trips to the gas station. Preview the Mazda3 gas mileage, Mazda3 tires, and other pertinent details to consider when looking at the Mazda3 with Triple J Saipan. View Mazda3 Inventory Contact…

The 2020 Mazda CX-5 is a superb SUV with everything you need to enjoy your commute or road trips around Saipan. The Mazda CX-5 is packed with great features and technology as well as unmistakable style and performance. Learn more about the five Mazda CX-5 trims below. Mazda CX-5 Inventory 2020 Mazda CX-5 Trim Comparison…