How Often Should You Change Your Oil?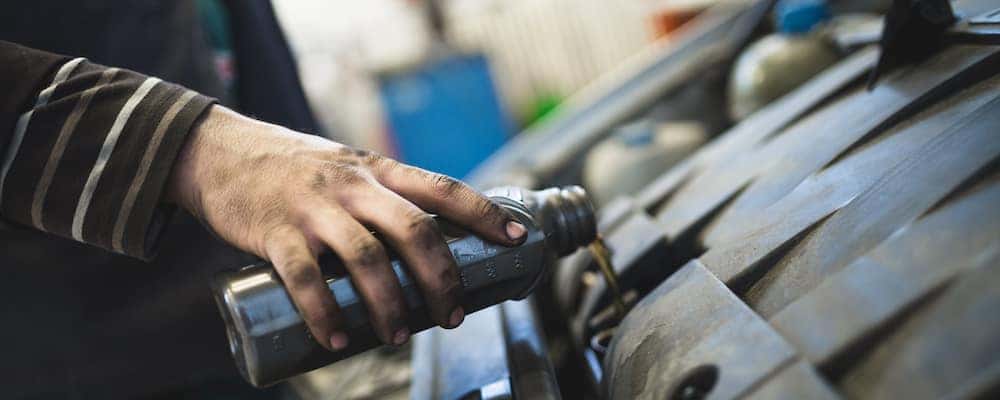 Having the oil changed in your car is one of the most basic, and most important, maintenance tasks. The rule used to be that the oil in your car should be changed every 3,000 miles, but with recent advancements in engine and oil technology, that recommendation has been revised. It is now possible to drive 7,500 to 10,000 miles before requiring an oil change. That being said, it's always a good idea to check your owner's manual to see what the manufacturer's recommendation is.
Oil Change Schedule Guidelines
In general, you'll need to change the oil in your car every 7,500 to 10,000 miles, but there are certain driving situations that affect how often your oil needs to be changed. These include:
Off-roading
Commercial use
Racing
Heavy towing
If any of the above apply to you, then your vehicle's oil will need to be changed more frequently. Stop by our service center in Garapan and our technicians will help you create an oil change schedule to suit your driving style.
More Oil Change Tips
Before you bring your car, truck, or SUV in for its next service, check out these facts about oil changes. If you have any questions, contact our service center.
You should have your oil changed at least twice a year, even if you don't do a lot of driving. The engine oil can deteriorate over time, even if your car isn't being driven much.
Make sure that the oil filter is replaced at the same time that the oil is changed. If you plan on changing the oil yourself, stop by our dealership, or contact our parts department online, and we'll make sure that you have the proper oil filter for your specific vehicle.
Considering synthetic oil vs. conventional oil? You should check your owner's manual, since some vehicles require synthetic oil.
How Often Should I Check My Oil Level?
It's smart to check the oil level at least once a month. This will help you to catch any leaks in the oil system before they cause any damage to the engine.  At the same time, you should check to see if there is any change to your oil's color, or if there are any metal particles in the oil. Those can be signs of a more serious problem. If you're losing on oil, or if you notice another issue, schedule a service appointment with Triple J Saipan today.
While you're under the hood, it might also be a good idea to check your brake fluid levels or take a look at your coolant.
Get Your Oil Changed by the Experts at Triple J Saipan
We offer quick oil changes, and with our parts and service specials you'll find some of the best deals in Saipan. From brake service to tire rotation, our certified service techs are ready to take care of all your vehicle maintenance and repair needs – whether you have a Hyundai, Mazda, Mitsubishi, or other vehicle.. Please contact us if you have any questions, or would like more information.