2020 Hyundai Elantra Reviews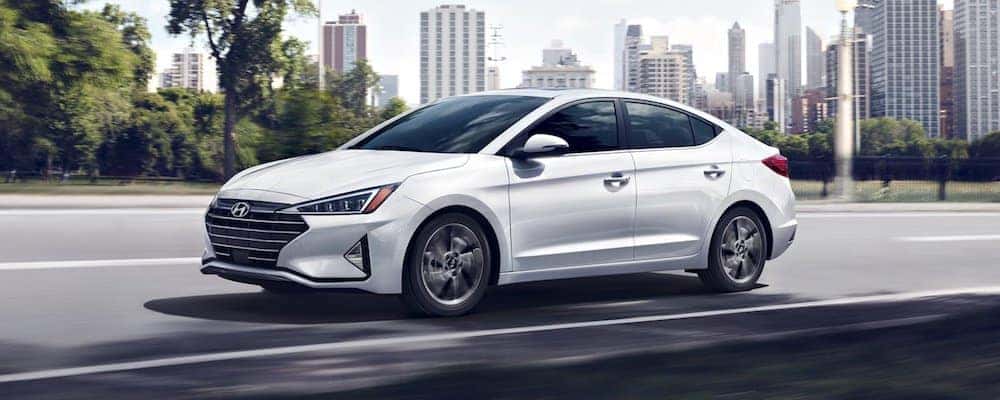 The critics have spoken: the 2020 Elantra is a fun compact with all the trimmings and impeccable design:
U.S. News writes, "The 2020 Hyundai Elantra is a good compact car…The Elantra has a lot going for it."
Car and Driver says, "True to its maker's roots, the 2020 Hyundai Elantra is a no-nonsense, value-packed compact sedan."
At the rare intersection of affordability, comfort and capability, thanks to innovative engineering and craftsmanship, there is the new Hyundai Elantra. Review its performance, interior amenities, value, and more as seen by the impartial industry experts; their diverse perspectives rise into one unifying voice of praise for this fantastic upgrade to Saipan drivers. Explore the highlights of the 2020 Hyundai Elantra reviews with Triple J Saipan below.
Hyundai Elantra Reviews: Value
The Kelley Blue Book expert review noted the 2020 Elantra redesign emphasized, "luxury and safety aspects, generous standard equipment, styling influenced by upscale cars, plus an unbeatable 10-year/100,000-milepowertrain warranty," but this is just the basis for the Hyundai Elantra value. Here's what the rest of the reviews say:
"Every Elantra is a veritable bargain" writes the Car and Driver Hyundai Elantra review, adding, "Hyundai is known for its impressive warranties, and the Elantra is no exception. Its coverage is among the best in its class."
Edmunds says, "Variety and value remain at the core of the 2020 Hyundai Elantra's appeal…a rich set of features and a lower price than comparable rivals from Honda, Mazda and Toyota"
U.S. News says, "With its below-average base price, the Elantra is a solid value in this competitive class."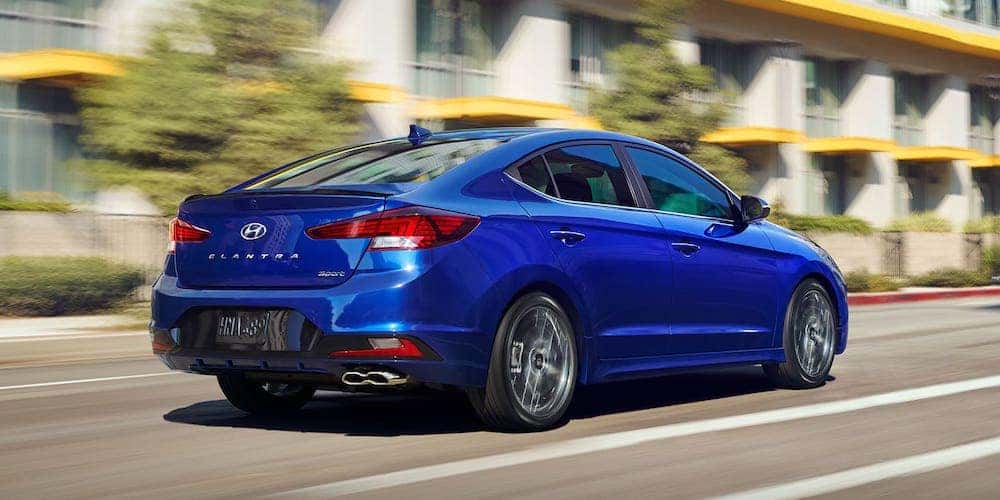 Hyundai Elantra Performance Review
Saipan drivers know they can rely on Hyundai for agile maneuverability and true efficiency. The 2020 Elantra exceeds all expectations with its range of finely-tuned engine options and sporty design:
The MotorTrend Hyundai Elantra review praised its "Crisp, communicative steering," "Abundant active safety features," and the "spacious and sporty" hatchback options.
Auto Trader notes improvements for redesign, "For 2020, the Elantra drops its manual transmission option and gains a new continuously variable transmission, resulting in a 2-miles-per-gallon improvement in fuel economy."
The Edmunds review elaborates on this new tech, "By using special components and adaptive-style shift logic, Hyundai says this new transmission provides a shifting feel similar to a standard geared transmission but with a CVT automatic's better fuel economy."
Hyundai Elantra Interior Review
Few vehicles around Saipan can provide the performance and value of the 2020 Hyundai Elantra. Fewer still can do so with incredible interior comfort, but you don't have to just take our word for it:
Edmunds praises its "quiet cabin with simple, intuitive controls."
U.S. News says both the hatchback and sedan "have ample cargo space…The cabin is well-built, and the seats are comfortable…the legroom is generous in both rows."
Auto Trader lauded the "high-end grown-up cabin with comfortable seats," writing, "Those who think compact cars are all cramped, uncomfortable econoboxes haven't seen the 2020 Hyundai Elantra. Blurring the line between a compact and midsize sedan, the roomy Elantra rivals some larger cars for interior room and cargo space."
Find the Hyundai Elantra for Your Travels with Triple J Saipan
Interested in learning more about the impressive 2020 Hyundai Elantra? Get in touch with Triple J Saipan to search the full inventory and find great special offers for even greater value. Or, take a look at some of the astounding Hyundai features, like the SHIFTRONIC®system, or the benefits of Hyundai Assurance. Your next upgrade awaits!
More on Hyundai Models
The 2023 Hyundai Palisade is an upscale SUV that turns heads all over the Dandan and Koblerville roads, and Triple J Saipan is here to take you on a tour of the cabin. The Hyundai Palisade 2023 interior boasts premium amenities, state-of-the-art technology, and spacious dimensions to elevate your everyday driving experience. Take a test drive…

There is a lot for Dandan and Koblerville drivers to love about the new Hyundai Sonata, inside and out. What really impresses us is the 2023 Hyundai Sonata interior, with its eclectic variety of color and seating material options, roominess, and awesome features. Let's take a closer look at the inside of this remarkable…

The 2022 Hyundai IONIQ 5 is available in four trim levels. Whether you choose the base-level SE Standard Range or Limited, you can feel confident you're getting an SUV that's equipped with the very latest from Hyundai. Here's an overview of the standard features you can expect, depending on your trim choice: New…