2020 Mazda3 Gas Mileage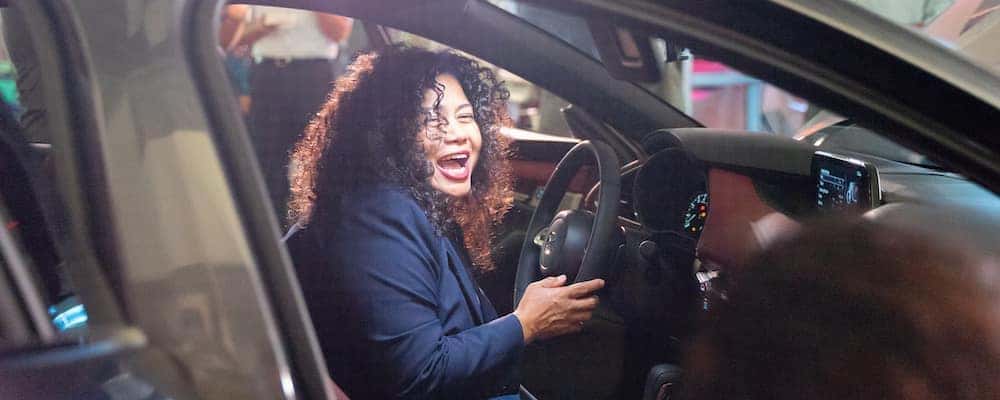 The new 2020 Mazda3 gas mileage reaches up to 27 mpg city/36 mpg highway, making it a competitive vehicle in the Saipan markets for saving on trips to the gas station. Preview the Mazda3 gas mileage, Mazda3 tires, and other pertinent details to consider when looking at the Mazda3 with Triple J Saipan.
Mazda3 Gas Mileage: MPG by Trim Level
Mazda gas mileage can depend on what trim level you select for your trips down Saipan roads. Consider the following:
Base Mazda3 trim: EPA-estimated 26/35 city/highway MPG
The Mazda3 Select Package upgrades your safety with features such as Blind Spot Monitoring but retains the EPA-estimated 26/35 city/highway MPG.
The Mazda3 Preferred Package comes with luxury features like heated front seats, driver's seat memory, and a 12-speaker audio system and still gets you EPA-estimated 26/35 city/highway MPG.
The Premium Package is for those who want to max out their Mazda3 gas mileage. The premium engine features on this vehicle boost your Mazda gas mileage up to 27 mpg city/36 mpg highway!
And let's not forget the Mazda3 Hatchback, which compliments the extra space with 26 mpg city/35 mpg highway.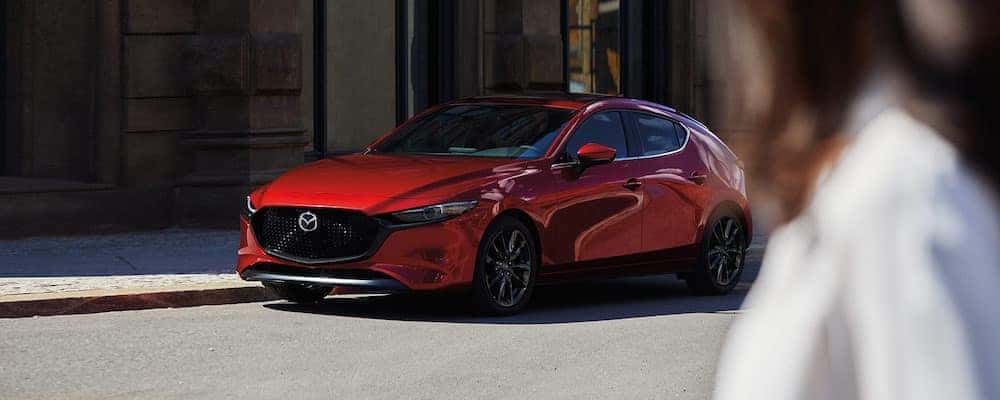 Engines on the Mazda3
The great gas mileage is one among many performance features of the SKYACTIV®-G 2.5L DOHC 4-cylinder engine, which has 186 horsepower and has efficiency perks for ultimate control on your commute:
For starters, the SKYACTIV®-G 2.5L DOHC 4-cylinder engine improves efficiency by up to 15% with a naturally-aspirated combustion engine.
The SKYACTIV®-Drive 6-speed automatic transmission with sport mode also comes with the Mazda3.
SKYACTIV®-VEHICLE DYNAMICS with G-Vectoring Control Plus is another signature feature on this engine package.
All About Mazda3 Tires
With the proper maintenance and rotation schedule, you can improve your Mazda gas mileage with the right Mazda tires. Below are just some of the options available depending on the time or year and driving conditions.
All-season tires: Depending on your trim, your Mazda3 tires might be P205/60 R16 all-season tires or P215/45 R18 all-season tires. Also try the Goodyear Assurance TripleTred, Pirelli Cinturato P7, or the Michelin Defender T + H.
Summer tires: Firestone Firehawk Indy 500
High performance tires: Falken Pro G4
Make sure to consult our parts center for more tips and tricks about finding the optimal tires!
Find Out More About Mazda Mileage with Triple J Saipan
If the Mazda3 gas mileage seems like the right fit for you, Triple J Saipan is here to help you take the next step in purchasing your new vehicle! We're happy to assist Saipan drivers in finding efficient and high-performance vehicles, with a service center that can keep your vehicle's engine in shape! For questions about Mazda3 gas mileage and more, please contact us. We would love to talk!
Latest on Mazda Model Features
When it comes to the Mazda3 tire size, you've got a bunch of options. No matter what your need is in the area, we at Triple J Saipan can help you pick the right Mazda3 tire size. We have excellent service as well, meaning no matter what problem your car is facing, you've got someone…

The new 2020 Mazda3 gas mileage reaches up to 27 mpg city/36 mpg highway, making it a competitive vehicle in the Saipan markets for saving on trips to the gas station. Preview the Mazda3 gas mileage, Mazda3 tires, and other pertinent details to consider when looking at the Mazda3 with Triple J Saipan. View Mazda3 Inventory Contact…

The 2020 Mazda CX-5 is a superb SUV with everything you need to enjoy your commute or road trips around Saipan. The Mazda CX-5 is packed with great features and technology as well as unmistakable style and performance. Learn more about the five Mazda CX-5 trims below. Mazda CX-5 Inventory 2020 Mazda CX-5 Trim Comparison…