How Does Trading in a Car Work?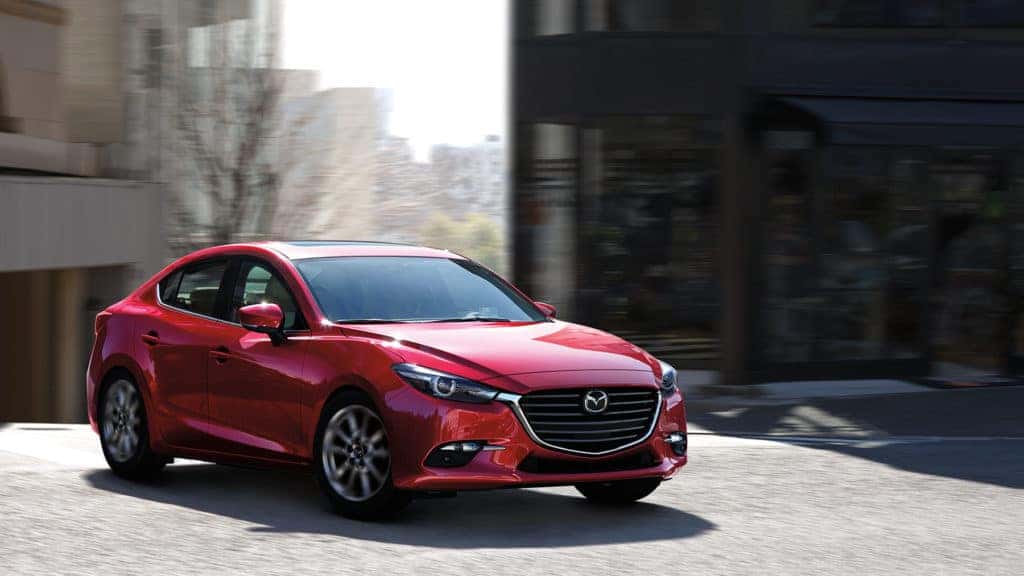 Saipan drivers enjoy having a car that makes sense for their needs, which sometimes means getting out with the old and in with the new. If you currently have a vehicle that's no longer working for you, then you may want to trade it in for a new model . How does trading in a car work? This process is pretty easy, but it does require you to fully understand how everything works to ensure you're not being taken advantage of. You'll want to know your vehicle's value, get an estimate, and then negotiate the deal.
Find Vehicle Value
In order to fully understand how to trade in your vehicle for the best value , you need to first know what it's worth. Do some research on your car to find out what you can expect to get. You can use tools like the Kelley Blue Book website to see what the average going rate for your vehicle is. You can also look at what other models like yours are going for on private websites as well as on dealer websites. By knowing this information, you can start to have an idea of what you'll get for your vehicle if you decide to trade it in for something else.
Estimate
Once you know what your vehicle's value, you can use this to start getting some quotes. Most dealerships will give you an estimate for your vehicle as a trade in, so visit those in your area that offer this service. Use what they say against what you know about the value of your vehicle to see if this is a good price for you. If you like what you hear, you can then use that information to decide where you're going to trade in that vehicle for the best price.
Negotiate
Depending on where you're going to trade in your vehicle, you can also start to negotiate the value of your trade. For instance, some dealerships may give you additional incentives, such as additional money toward a new vehicle if you opt to purchase from them, or possibly giving you some other perks towards a new car. Plus, if you know that other dealerships in the area are offering more for your trade, use this to help the dealership of your choice to get you the price you want for your vehicle.
How Does Trading in a Car Work if You Still Owe Money on Your Loan?
It is possible to trade in your vehicle if you still owe money on the loan. There are two situations that may apply to you:
You have positive equity and the value of your vehicle is more than the amount left on the loan.
You have negative equity and you owe more on the loan than your vehicle is currently worth.
If you have positive equity, trading in your vehicle is easy. For example, if you still owe $8,000 on your vehicle, but the car is worth $10,000, the remaining $2,000 can be put toward the purchase of your next car, truck, or SUV.
If you have negative equity, it gets a bit more complicated. It is best to wait on trading in your vehicle until the loan is paid off or you achieve positive equity. However, if your current payments are more than you can afford, it may be best to choose a more affordable vehicle. If this is the case, you can trade in the car as well as give the amount of the negative equity to the dealership. This is called rolling over your debt. The money you still owe on the car you trade in is now added to what you owe on the new car you choose.
Trade In Your Vehicle at Triple J Saipan
Triple J Saipan helps Saipan drivers get the most money for your trade in. Not only do we value your trade, but we also have a great selection of new and used vehicles for you to choose from to trade your vehicle in for. Visit us today!
Recent Posts from Triple J Saipan
Are you ready to see what the 2024 Mitsubishi Eclipse Cross can do? We're ready to show you. Inside, you'll find the 2024 Mitsubishi Eclipse Cross interior dimensions to be more than enough for your Dandan and Koblerville needs. Take a look at our guide to the interior of the Eclipse Cross, and then visit…

When shopping for an SUV for your growing or active family, you want one that's capable of taking you on daily commutes, weekly errands around Dandan, and cruises around our island. You also want one that has a high-tech interior with all of the comfort amenities modern drivers want. Keep reading to learn more about…

The Mitsubishi Outlander offers a family-friendly, fuel-efficient ride for every Dandan ride. It's also got outstanding engine specifications that deliver the 2024 Mitsubishi Outlander's towing capacity when you want a stylish SUV that hauls plenty of cargo around our island or when you want to take your ATVs or personal watercraft somewhere thanks to your…