What Does an Alternator Do?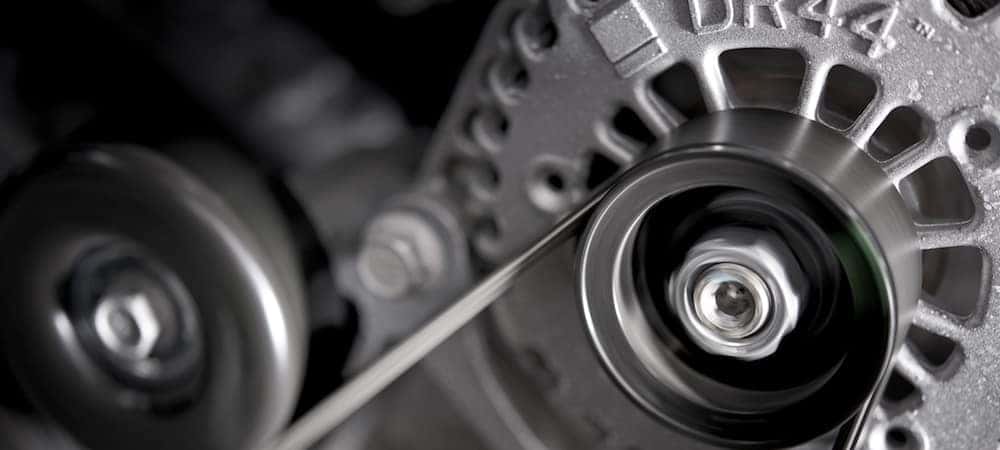 The alternator has one important job: keeping your car's electrical systems functioning correctly while the engine runs. It creates electric power and is a crucial part of the charging system inside your car. Alternator problems can lead to everything from dim lights to engine stalling. Triple J Saipan's service center is here to fill you in on how the alternator works, how much it is, and when it's time to replace the alternator.
How Does It Work?
While the engine is running, the alternator charges the battery by converting mechanical energy generated by a pulley into a current. The serpentine belt controls the system based on the engine's revolutions. Usually, car alternators can operate for 7 to 10 years without maintenance or replacement, however, the rotor, brushes, and other connected auto parts break will down over time.
How Much is an Alternator?
The cost depends on the type. Remanufactured alternators range from $300 to $500 and may include a warranty of 1 to 3 years. New ones can cost $500 to $1,000 and often carry a limited lifetime warranty. Our parts department can help you find a genuine part for your Hyundai, Mazda, or Mitsubishi car's year, model, and trim. We'll also install it for you, so you can be sure it's operating correctly.
Signs the Alternator is Bad
You may need a replacement if you notice the following red flags:
Dim dash lights
Illuminated service engine warning light
Strange noise
Problems with electrical systems, such as automatic windows, power seats, etc.
Problems starting the car
Dead car battery
Get Hyundai, Mazda, or Mitsubishi Service & OEM Parts at Triple J Saipan!
Are you experiencing any of the car problems listed above or another issue like flashing TPSM lights? If so, schedule a service visit at Triple J Saipan! We provide the full range of auto maintenance and repair services, from oil changes and tire rotations, to alternator or battery issues. You can count on our certified service techs to get you safely back on the road in no time at all.
---
More Car Maintenance Tips
When it comes to the Mazda3 tire size, you've got a bunch of options. No matter what your need is in the area, we at Triple J Saipan can help you pick the right Mazda3 tire size. We have excellent service as well, meaning no matter what problem your car is facing, you've got someone…

The alternator has one important job: keeping your car's electrical systems functioning correctly while the engine runs. It creates electric power and is a crucial part of the charging system inside your car. Alternator problems can lead to everything from dim lights to engine stalling. Triple J Saipan's service center is here to fill you in on how…

Fortunately, it's easy to tell when your vehicle needs new brakes. Our service team knows the ins and outs of Hyundai, Mazda, and Mitsubishi vehicles, and we can diagnose brake problems quickly and accurately. Be sure to schedule brake service right away if you notice any of the following red flags during braking: Squealing or…