2019 Mitsubishi Mirage Gas Mileage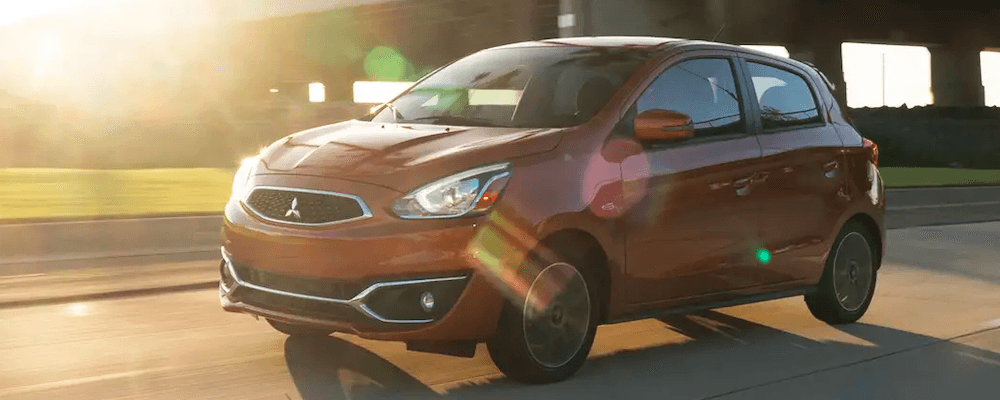 According to EPA estimates, the 2019 Mitsubishi Mirage gas mileage reaches 36 mpg city/43 mpg highway. These impressive figures have helped it to become one of the most fuel-efficient, non-hybrid cars on the market today. Triple J Saipan has more details on the Mitsubishi Mirage MPG ratings. See what makes this eco-friendly car such a great choice for Saipan drivers.
Mirage Fuel Efficiency: Manual or Continuously Variable Transmission
The transmission you choose will play a role in determining the fuel economy figures your vehicle will deliver. You have the choice of manual transmission or a continuously variable transmission (CVT). Here is how the two stacks up:
Manual Transmission
33 mpg city
41 mpg highway
CVT
36 mpg city
43 mpg highway
When it comes to fuel economy, there is not much difference between the manual transmission and the CVT. If you prefer a manual transmission, you'll still enjoy noticeable savings at the gas stations throughout Saipan. We have also included information on which trim levels offer each transmission:
Manual Transmission
Mitsubishi Mirage ES (CVT optional)
Mitsubishi Mirage RF (CVT optional)
CVT
Mitsubishi Mirage LE
Mitsubishi Mirage SE
Mitsubishi Mirage GT
No matter which trim level that you choose, you will find a 1.2L MIVEC DOHC 12-valve I3 engine under the hood. Wondering about the Mitsubishi Mirage gas tank size? For the 2019 model year, its fuel tank capacity is 9.2 gallons.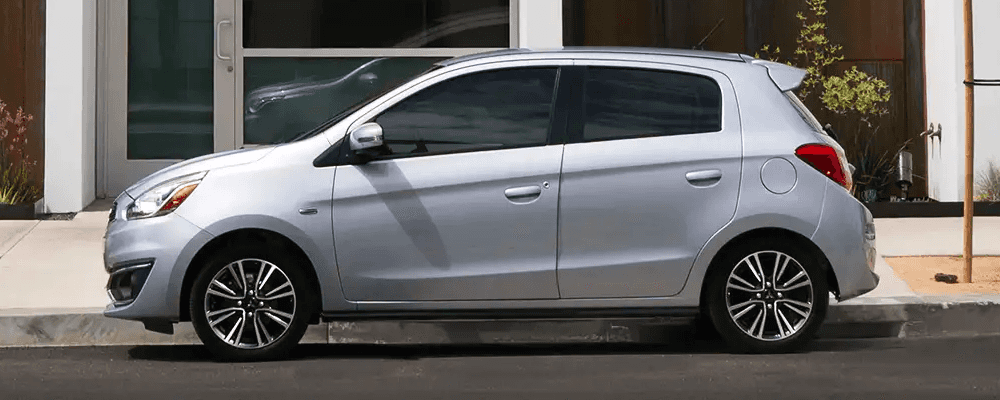 Mirage MPG vs. the Competition
When you look at fuel economy specs, it's clear to see that the Mitsubishi Mirage outshines rivals such as the Nissan Versa Note, Toyota Yaris, and Chevy Spark. Take a look at each model's highway MPG, compared to the 43 mpg highway earned by the Mirage:
Chevy Spark: 38 mpg highway
Toyota Yaris: 35 mpg highway
Nissan Versa Note: 39 mpg highway
What's even better? The new Mirage is also incredibly affordable. At just $13,795 MSRP, the 2019 Mitsubishi Mirage is both fuel-efficient and budget-friendly. Save at both the gas station and the dealership!
Take the Mitsubishi Mirage for a Spin at Triple J Saipan
Now that you've explored the superior fuel efficiency offered by the Mirage, you can experience the Mitsubishi Mirage for sale at Triple J Saipan by setting up a test drive. Contact us today with any questions. You can also check out our new vehicle specials. In the meantime, learn more about the Mitsubishi Car App.
Latest on Mitsubishi Models on Saipan
According to EPA estimates, the 2019 Mitsubishi Mirage gas mileage reaches 36 mpg city/43 mpg highway. These impressive figures have helped it to become one of the most fuel-efficient, non-hybrid cars on the market today. Triple J Saipan has more details on the Mitsubishi Mirage MPG ratings. See what makes this eco-friendly car such a great choice…

Step inside the cabin of the 2019 Mitsubishi Outlander, and you will notice up to 63.3 cubic feet of cargo space as well as a plethora of standard features like heated front seats. This SUV allows you to take your Saipan commutes to the next level. Triple J Saipan explores the Outlander interior, so you can see…