Visit Mount Tapochau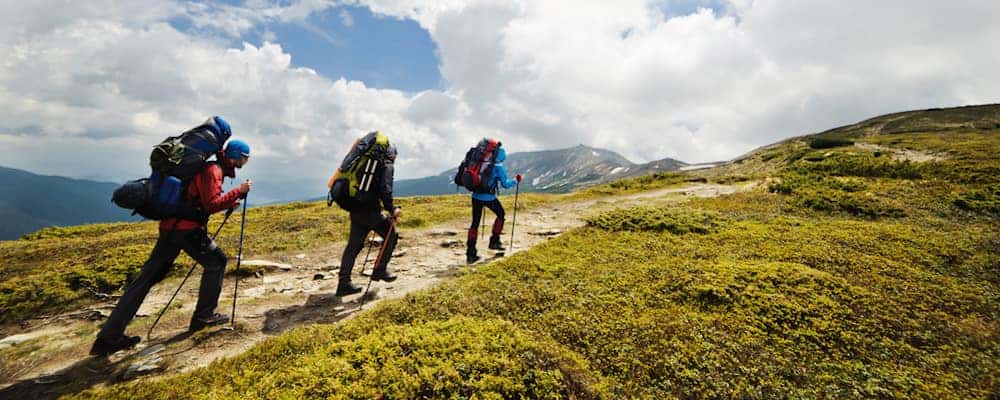 The highest point on the island of Saipan, Mount Tapochau rises to an elevation of 1,554 feet, offering spectacular panoramic vistas. Any visit to this impressive mountain is invigorating and inspiring, whether you admire it from below, or hike to the top. Learn more about Mount Tapochau in this guide from Triple J Saipan.
Hiking Mount Tapochau
Hiking to the top and back down Mount Tapochau is a 8.3 mile round trip. The trail is moderate, although the heat and humidity make it more strenuous. Both Navy Hill Road in Garapan, and Capital Hill Road in the middle of the island, are good spots to begin your hike.
The round-trip takes about 2 hours, and at the top parking spot there is a souvenir stand where you can revitalize yourself with some fresh coconuts to drink. You can also drive a dirt road to the top, but it is recommended that you do so in a vehicle equipped with 4-wheel drive, especially after a heavy rain.
Once at the top, you'll be treated to a 360-degree view of the island, the surrounding sea, and neighboring islands. There is a statue of Jesus facing the western shore, and many plaques that provide information about the Battle of Saipan. For all these reasons, the Mount Tapochau Trail is something we recommend to everyone who's interested in hiking on Saipan.
Good Friday Tradition
Every Good Friday for the past 30 years, an 18 foot tall wooden cross is carried to the top of the peak and mounted there. This tradition brings out large groups of locals who hike to the top of Mount Tapochau to witness and celebrate the placing of the cross.
Mount Tapochau History
Because of its elevation, Mount Tapochau was a strategic location for both the Japanese and American forces during World War II. On June 15, 1944, the U.S. Marines stormed the beaches of Saipan, facing fierce resistance from the Japanese. The most severe battles took place around Mount Tapochau, and many of the sites around the peak earned names like "Death Valley" and "Purple Heart Ridge" from American forces. The battle was over on July 9, when the U.S. flag was raised over Saipan.
Learn More About Local Attractions from Triple J Saipan
Whether you want to learn about the Managaha Historic District, or find the best golf courses, beaches and restaurants on Saipan, the local experts at Triple J Saipan can help. We can also help you plan a visit to the Saipan Botanical Gardens! If you have any questions, or would like more information, please don't hesitate to contact us.