Golf Courses Saipan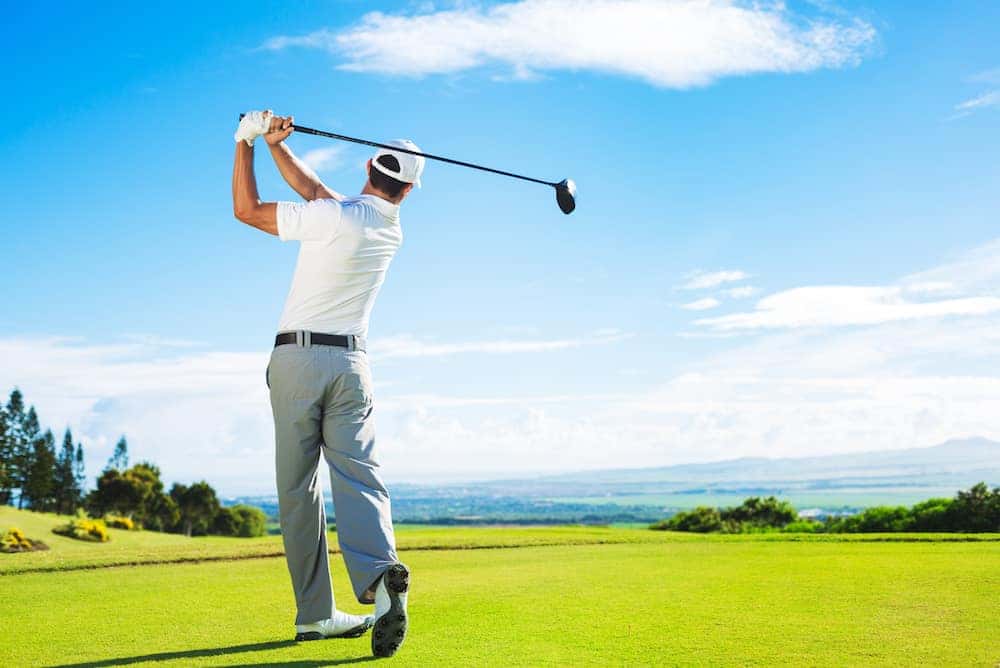 There are many things to do in Saipan and a lot to love about living in the CNMI, but one of the most relaxing, and most scenic by far is playing a round of golf while you enjoy some of the best views in Saipan from these stellar golf courses.
Lao Lao Bay (East)
A stunning course, and one of the most popular in the islands, Lao Lao Bay is laid out along the cliffs with stunning views of the ocean from the fourth to the seventh holes. With a variety of bunkers and water hazards designed to confound, this is one of the more challenging courses on Saipan.
Kingfisher
Located on Saipan's eastern shore, Kingfisher Golf Links overlooks the Pacific with a serene, minimalistic design that belies its tough layout. The course incorporates natural rock formations, rather than too many bunkers and water, as well as the island's natural cliffside to give golfers a demanding workout.
Coral Ocean Point
Considered one of the best values on the island, Coral Ocean Point is a great course for beginners but has enough difficulty to keep even seasoned golfers interested.  The course offers several unique shots, including one that will take you out over the seawater, as well as heavenly views of the ocean and nearby Tinian.
Marianas Country Club
An 18-hole course designed to work for every player from beginner to advanced. The course features rolling, gentle fairways and deceptively difficult water hazards that force players to consider their strategy very carefully on every hole. Enjoy a round while you take in the beautiful sights of the Philippine Sea and Mt. Mappi
Rota Resort and Country Club
Rota Resort treats golfers to expansive views of the Philippine sea from every hole. Designed to be a relaxing place to play, the course if perfect for the high-handicap golfer but offers just enough taxing shots to keep the more advanced player engaged too.
Saipan Country Club
One of the first courses on Saipan, the Country Club is open to all golfers who care to try their hand at one of these scenic holes. This small course, with low greens fees, is the perfect site for the beginner or the golfer on a budget who wants a good place to practice and take in the views of the ocean and surrounding beaches.
---
More Things to do on Saipan
With its beautiful beaches and the wide variety of marine activities available, Managaha Island is one of the most popular destinations for visitors to the CNMI. It is also an official historic district and is listed on the National Register of Historic Places. Learn more about Managaha Island Historic District in this guide from Triple J Saipan….

Whether you're just visiting, or you're thinking about living in Saipan, there are plenty of things to keep you occupied day and night. Check out our list of the best picks on the islands to spend more time enjoying our island and less time looking for creative things to do. Read More Local Saipan Guides…

If you're planning a visit to Saipan and the CNMI, you'll find plenty to do and more places to explore than you'll have time for. These suggestions, however, will help you make the most of your time so you can see everything you want before you have to head home. About Our Community Involvement Anatan…