What Restaurants Does Triple J Operate on Saipan?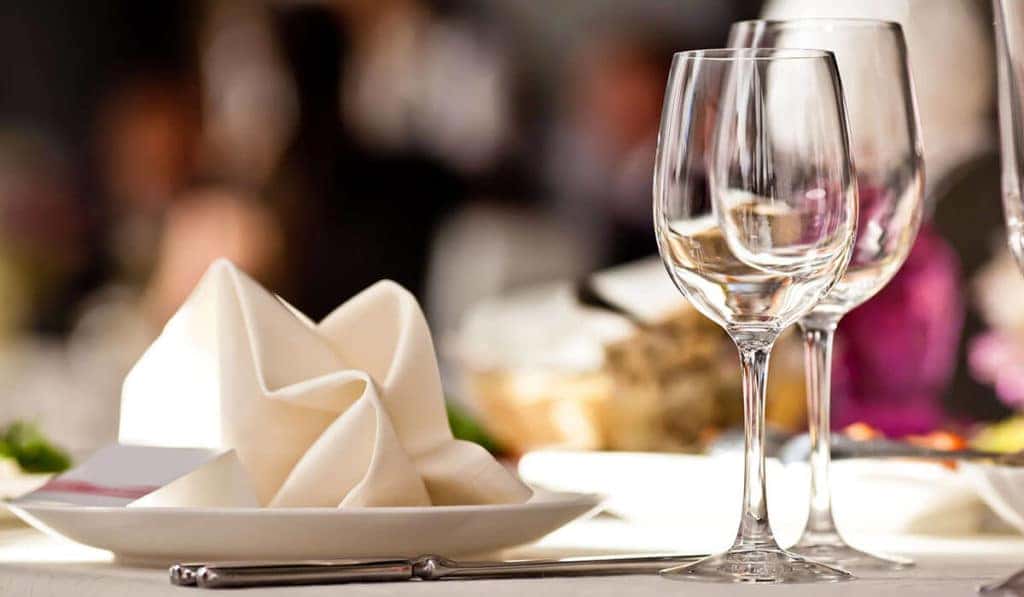 Triple J Auto has long been known for our wide selection of new vehicles in Saipan , as well as our friendly customer service. We also operate several Saipan restaurants as part of our Triple J Restaurants division. Whether you're a Saipan or CNMI local or are just visiting, Triple J Saipan restaurants will provide you a fine dining experience.
Turn to Triple J Saipan Restaurants for Your Next Night Out
Our Triple J Saipan restaurants bring the customer-first values of Triple J Auto into first-class dining. They're committed to bringing the best restaurants to Saipan and operating them to the highest standards. Here are a selection of Triple J Saipan restaurants you can visit on Saipan or Guam:
Tony Roma's – Focusing on ribs, seafood, and steaks, Tony Roma's combines a casual family dining feel with innovative culinary achievements. Be sure to try their world-famous ribs!
Capricciosa – You don't have to go far to get great Italian food in Saipan. Pizza and pasta are just the start of their offerings at this relaxed restaurant. Be sure to try the crab spaghetti!
Great Harvest Bread Company – Few bakeries have such a solid reputation for hearty, fresh bread as Great Harvest. Fresh milled flour provides a rich flavor that you'd be hard pressed to find elsewhere.
Triple J Menu Items
When you visit Tony Roma's, you will find delicious dishes on the Triple J menu including Shrimp & Salmon Piccata, the Roma Burger, or Fillet Medallions. At Capricciosa, some of the favorite menu items are the Rice Croquette Sicilian Style and Clam Chowder. At Great Harvest Bread Company, you won't want to miss the Baja Chipotle Turkey Sandwich or the Roasted Carrot Tahini Grain Bowl. With so many great Triple J menu options, there really is something for everyone.
What Other Businesses Does Triple J Own?
Triple J businesses operate in many different areas in the CNMI business community. Looking for a luxury resort for a weekend getaway at a beach? How about a food distributor to stock your retail business? Triple J has you covered:
SurfRider Resort Hotel
Marianas EB-5 Regional Center LLC Immigrant Investor Consultants
Triple J Five Star Wholesale Foods
Sandy Beach Homes
See All Triple J Has to Offer on Saipan
Once you've filled up at one of these stellar dining locations, turn to our auto division to find out why so many customers turn to us for used Hyundai models. Or, explore one of our local guides of 10 things to do in Saipan if you're looking for a new adventure!
Things to do Saipan
With its beautiful beaches and the wide variety of marine activities available, Managaha Island is one of the most popular destinations for visitors to the CNMI. It is also an official historic district and is listed on the National Register of Historic Places. Learn more about Managaha Island Historic District in this guide from Triple J Saipan….

Whether you're just visiting, or you're thinking about living in Saipan, there are plenty of things to keep you occupied day and night. Check out our list of the best picks on the islands to spend more time enjoying our island and less time looking for creative things to do. Read More Local Saipan Guides…

If you're planning a visit to Saipan and the CNMI, you'll find plenty to do and more places to explore than you'll have time for. These suggestions, however, will help you make the most of your time so you can see everything you want before you have to head home. About Our Community Involvement Anatan…