What are the Best Beaches on Saipan?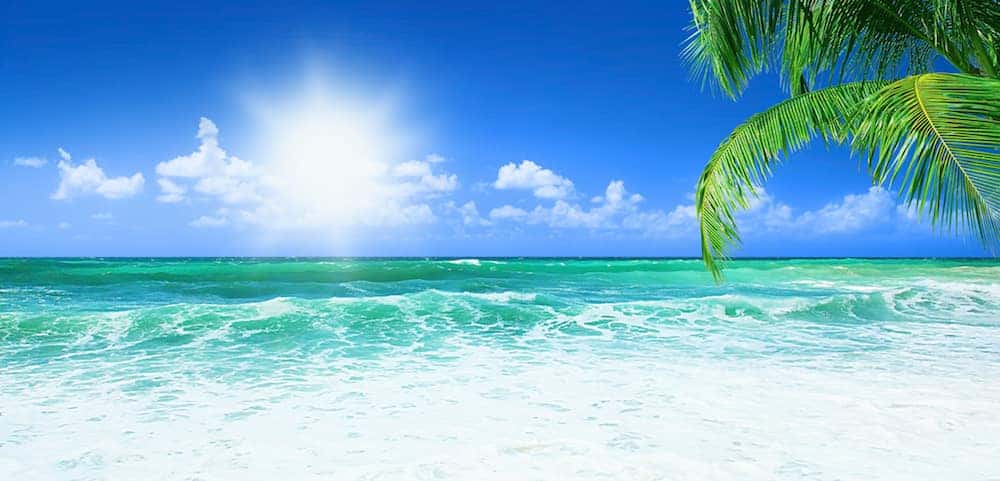 We've already told you about the best places to grab a bite in Saipan and our tips on living on the island, but what about the best beaches to stroll with the ones you love and listen to the sea? Yes, we have favorites here too and, once you're finished reading, we think you'll see why.
Obyan Beach
One of the most beautiful, peaceful places in the CNMI, this coral beach is striking in its appearance and an excellent place for dedicated snorkelers who want to see tropical fish in their natural habitat. The current is strong, so bring a flotation device if you aren't a good swimmer.
Ladder Beach
A quiet, secluded spot perfect for relaxing and enjoying the sounds of surf and seabirds, Ladder Beach is ideal for contemplation. Locals don't recommend swimming here, due to the strong surf and rocky coral, but if you want to spend the day next to stunning blue waters, it's perfect.
Lau Lau Beach
Excellent for swimming, diving, and snorkeling, Lau Lau beach features calm surf and crystal-clear waters that make viewing sea life easy, even for beginners. Like all beaches on Saipan, Lau Lau features dead coral in several spaces, so foot protection is a good idea, even if you're planning on spending most of your time in the water.
Micro Beach
When you think of tropical shores, you probably picture something like Micro Beach. With its white sandy beaches, warm shallow waters, long sandbars, and artfully arranged palm trees it looks a little like something right out of a movie set. Micro beach is one of the most popular beaches on Saipan and a favorite of locals and tourists, so plan on sharing if you want to visit.
Landing Beach
Landing Beach was named during the battle of Saipan during the Pacific Campaign of WWII. While once a battlefield, the beach is now peaceful and quiet, though the remnants of its violent history remain. You can still see the Japanese bunkers and the remains of tanks from both sides, all decommissioned, of course, making it a great stop for history buffs and those who just want to experience something different.
What are your Favorite Beaches in the Northern Mariana Islands?
Did we pick your favorite? Let us know in the comments section below! If you need more recommendations, like what to explore in the historical district, contact us today! And, when you're ready to find a vehicle you'll love, buy new cars confidence at Triple J Automotive Saipan.
---
More Local Tips
With its beautiful beaches and the wide variety of marine activities available, Managaha Island is one of the most popular destinations for visitors to the CNMI. It is also an official historic district and is listed on the National Register of Historic Places. Learn more about Managaha Island Historic District in this guide from Triple J Saipan….

Whether you're just visiting, or you're thinking about living in Saipan, there are plenty of things to keep you occupied day and night. Check out our list of the best picks on the islands to spend more time enjoying our island and less time looking for creative things to do. Read More Local Saipan Guides…

If you're planning a visit to Saipan and the CNMI, you'll find plenty to do and more places to explore than you'll have time for. These suggestions, however, will help you make the most of your time so you can see everything you want before you have to head home. About Our Community Involvement Anatan…