Best Diving Near Saipan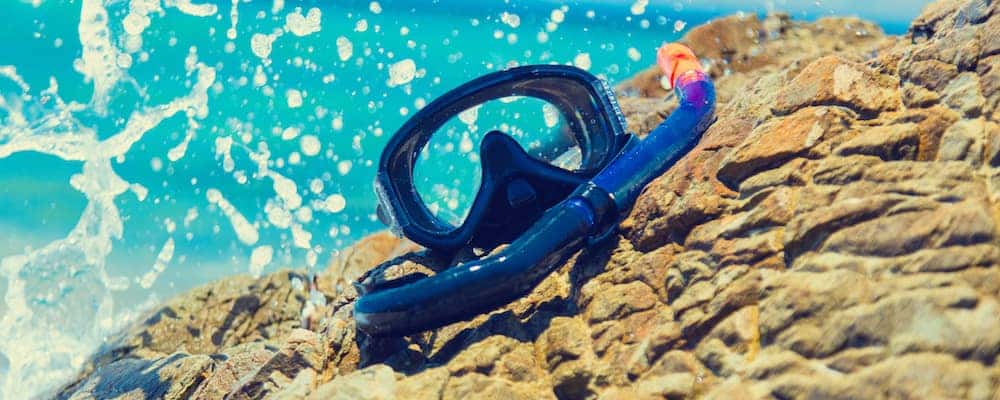 One of the best things to do in Saipan and the CNMI is to head beneath the waves and explore the underwater world just off the coast. We offer our top picks for our favorite places to get up close and personal with dolphins, tropical fish, caves and other other-worldly wonders you can only see when you leave Saipan's beaches behind.
The Grotto
A massive underwater cavern provides an eerie backdrop for experienced divers to explore. Voted the number two diving cavern in the world by Skin Diver Magazine, the connected underwater passageways will challenge you even as they delight.
Eagle Ray City
Populated by dozens of Eagle Rays, this dive off the coast of Saipan offers one of the more unique experiences, providing a rare opportunity to swim in unspoiled waters with gentle creatures that delight in swimming above the divers holding onto the ledges below.
Dump Cove
Wreck divers love this WWII site off the coast of Tinian filled with planes, tanks, Jeeps, and even ammunition left over by the last world war. It's not all rust and rot, however, it's also a turtle feeding ground and provides an excellent opportunity to see these gentle creatures in action.
Senhanom Cave
The stunning background for many award-winning wildlife photographs, Senhamon Cave in Rota is home to schools of redfish, bronze sweepers, lobsters, and other remarkable tropical species whose scales light up with the light streaming through the open roof of the cave.
Sub Chaser
Also in Rota, Sub Chaser is the final resting place of a WWII auxiliary submarine chaser sunk near the end of the war. The site is within the boundaries of the marine sanctuary and is often host to schools of bright, tropical fish as a result.
Twin Coral
Just off the coast of Tinian, Twin Coral, or Turtle Point as it is sometimes called, is home to two flaming coral formations, as well as sea turtles, Parrot Fish, Grouper, Damsel Fish, and other colorful sea creatures.
Explore Saipan
Diving is a prime activity for visitors, but there is so much more to do on the islands than just dive beneath the water. Check out our other city pages to learn about the best views on the island, the best beaches for picnicking, and if you fall in love as we did, what it's like to live in Saipan – just in case you decide to make your trip permanent.
More Local Tips
With its beautiful beaches and the wide variety of marine activities available, Managaha Island is one of the most popular destinations for visitors to the CNMI. It is also an official historic district and is listed on the National Register of Historic Places. Learn more about Managaha Island Historic District in this guide from Triple J Saipan….

Whether you're just visiting, or you're thinking about living in Saipan, there are plenty of things to keep you occupied day and night. Check out our list of the best picks on the islands to spend more time enjoying our island and less time looking for creative things to do. Read More Local Saipan Guides…

If you're planning a visit to Saipan and the CNMI, you'll find plenty to do and more places to explore than you'll have time for. These suggestions, however, will help you make the most of your time so you can see everything you want before you have to head home. About Our Community Involvement Anatan…